Diese Veranstaltung hat bereits stattgefunden.
Online Workshop: Online activism in the "Image war" on social media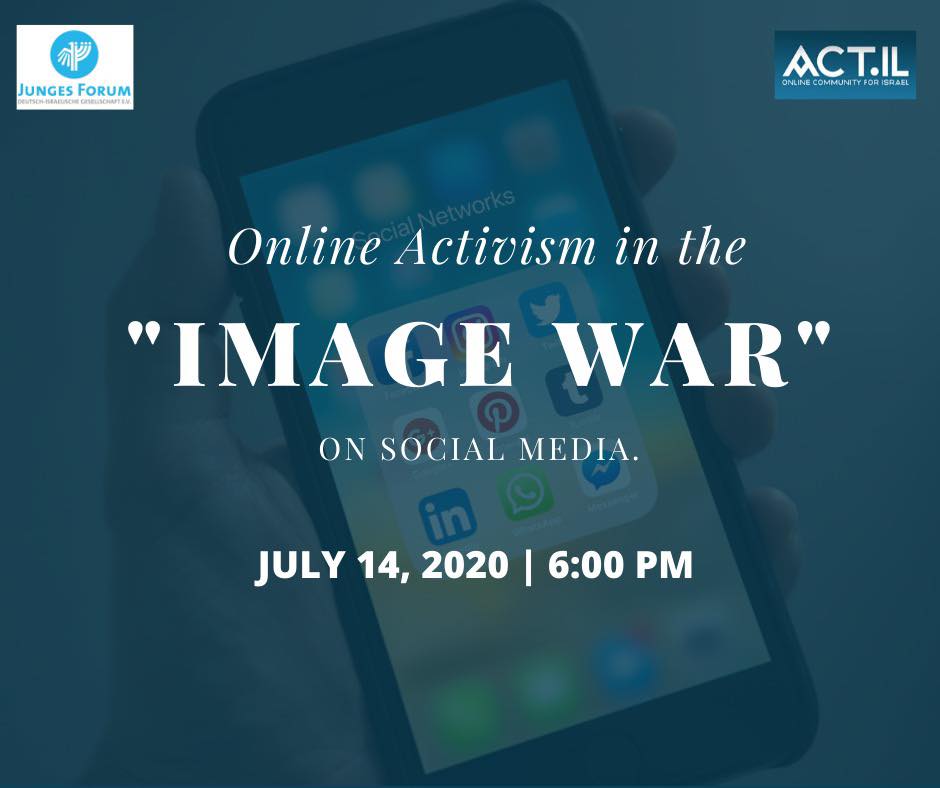 In a world where opinions are shaped online by comments and tweets, the "Image War" Israel and the Jewish community is facing will influence generations to come. The role social media has on influencing people's opinions has reached more dangerous levels than ever, with open antisemitic remarks, death wishes to Israelis, and delegitimization of the state of Israel.
During our workshop, you will get the opportunity to learn what you can do to stop recursive misinformation and disinformation, and about the basics of Public Diplomacy.
Act-IL is a social StartUp that manages an online community of activists from over 80 countries who act to fight against antisemitism via social media platforms. We believe that Anyone, Anywhere, Anytime can take action! By using advanced methods and tools we scan all social media daily, looking for the content our activists can act on and influence on a large scale."
REGISTER VIA MAIL: jufo@digev.de